Orthodontics in Mississauga
Convenient and Affordable Orthodontics Near You
At Square One Dental, we want you to leave with a smile you love, which is why we offer a wide range of orthodontic services and treatment options. If you're seeking straighter, more even teeth, then traditional braces or Invisalign® clear aligners are often the most effective and popular options for treatment. If you have overcrowded teeth, an under-or overbite, or other alignment issues, your orthodontic options may be narrower, but you'll still be wowed by the advances in technology and what they can do for you.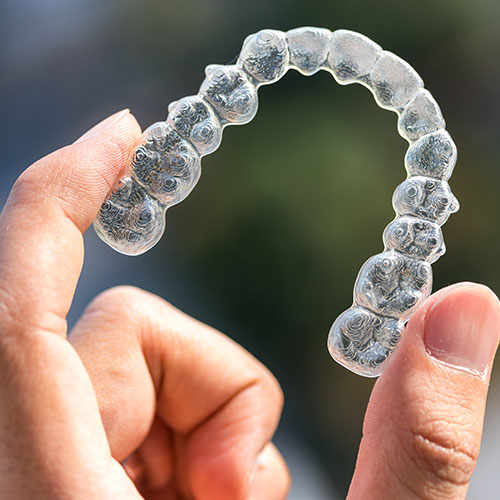 Invisalign treatment corrects your teeth alignment like braces do, without the same discomfort or bulk. Invisalign clear aligners are a clear aligner product that is less visible than traditional orthodontic mouth devices. If you are concerned about your smile and want a shorter, less noticeable treatment, ask us about Invisalign treatment!
Orthodontics is a branch of dentistry that treats various conditions related to your bite, also known as "malocclusions". The most popular example of traditional orthodontic devices is braces. This type of treatment uses sustained pressure to reposition teeth over a two-year duration, improving the ability to chew while creating a straighter, more beautiful smile.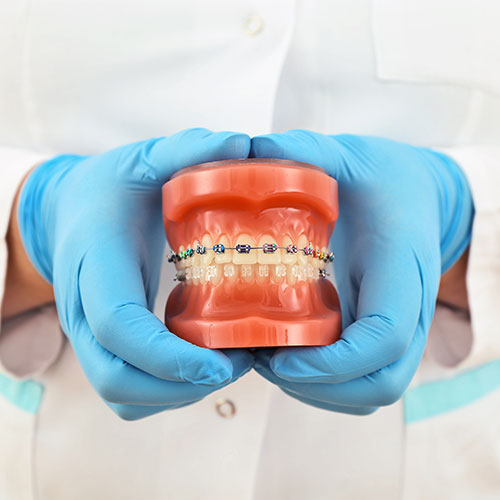 When Was Your Last Visit?
Take Care Of Your Oral Health & Book Your Dental Hygiene Appointment Today