We have been caring for our patients at this location for over 40 years. We offer a full range of dental services from general dentistry including professional hygiene cleaning, cosmetic procedures, and specialties such as orthodontics, endodontics, oral surgery, implants, and periodontics. We are open 7 days a week and offer extended hours to suit any lifestyle.
Meet Your Mississauga Dentists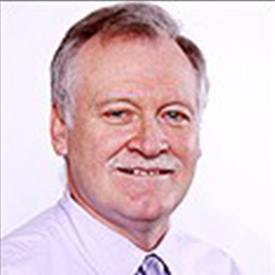 Dr. Nicholas Hawrylyshyn
General Dentist
Dr. Nick Hawrylyshyn graduated from The University of Toronto in 1980. Better known as Dr. Nick around the office, he has had a passion for dentistry for as long as he can remember. Dr. Nick has proudly been caring for his patients' oral health in a thriving practice for over 25 years.
Dr. Hawrylyshyn practices a full range of general dentistry, including oral surgery on wisdom teeth. He also takes a special interest in implant and cosmetic dentistry, as he is congenitally missing teeth himself.
Dr. Hawrylyshyn strongly believes in keeping his education and skills up to date. His involvement in continuing education programs is extensive and includes: acting as a demonstrator at The University of Toronto in removable prosthodontics from 1981-87, training at The University of Pittsburgh in conscious sedation in 1995, and attending the Misch Implant Institute. Dr. Hawrylyshyn was a Diplomat at the International Congress of Oral Implantologists (ICOI) in Berlin (2000).
Dr. Nick Hawrylyshyn is an active member of the Canadian Dental Association. When he finds a spare moment he enjoys skiing, scuba diving, sailing, tennis, and golf.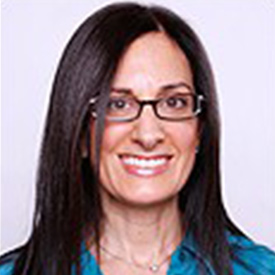 Dr. Andrea Bernstein
General Dentist
Dr. Andrea Bernstein graduated from the Faculty of Dentistry at the University of Toronto in 1990 after completing her Honours Bachelor of Science degree in Human Biology and Physiology (1986). She has been with the Square One dental team and has enjoyed practicing Family and Cosmetic Dentistry ever since.
When Dr. Bernstein is not in the office she enjoys spending time with her family and volunteering in the community. Her passions include fitness, travel, golf, and reading.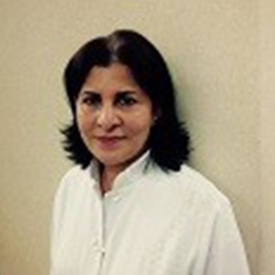 Dr. Sunita Joshi
General Dentist
Dr. Sunita Joshi has been a dentist for over 25 years and enjoys all aspects of family and cosmetic dentistry. She graduated from the University of Toronto where she has been an associate professor and a part-time instructor in the department of Oral Medicine since 1999. She is also involved at the local level with the Halton-Peel dental association and at the provincial level with the Ontario Dental Association. In her spare time, Dr. Joshi enjoys travelling, gardening, and cooking.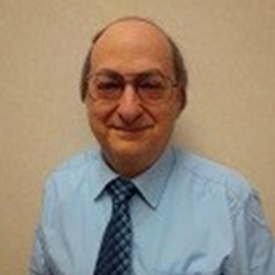 Dr. Lawrence Manilla
General Dentist
Dr. Lawrence (Lawrie) Manilla graduated from the Faculty of Dentistry at the University of Toronto in 1976.
He is a member of the Canadian Dental Association, the Ontario Dental Association, the Academy of General Dentistry, the Alpha Omega Toronto Dental Society, and the Toronto Crown and Bridge Study Club and attends many continuing education courses every year.
In addition to the time he spends with his family, he enjoys tennis, swimming, gardening, and various sporting events and is an avid Toronto Argonauts and Toronto Blue Jays fan.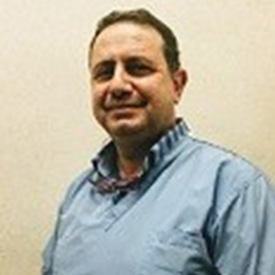 Dr. Mohammed Al-Hashimi
General Dentist
Also known as Dr. Al, he is the newest member of our professional team. New to the practice, but not to dentistry, Dr. Al is a seasoned practitioner with over 30 years of experience under his belt. Equipped in all aspects of general dentistry, he prefers a conservative approach when determining the best course of treatment for his patients.
Dr. Al graduated from Bagdad University in 1986, and in 2015 was awarded the Certificate of Qualification by the National Dental Examining Board of Canada. He is a member of the Royal College of Dental Surgeons and the Ontario Dental Association.
When not practicing Dentistry, Dr. Al-Hashimi enjoys sports, swimming, and outdoor activities.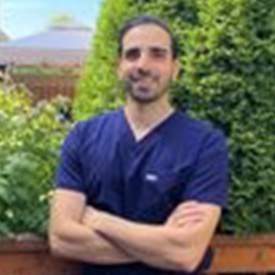 Dr. Waled Jarjis
General Dentist
Dr. Waled Jarjis is no stranger to Square One Dental. He has been a patient of the office for many years. One of the reasons he chose dentistry was because of the passion that Dr. Nick has for the profession which Dr. Waled wants to carry forward.
After attaining his Honours Bachelor of Science from the University of Toronto, Dr. Jarjis went to Philadelphia where he earned his Doctor of Dental Medicine from Temple University. Dr. Jarjis treats his patients as if they are his family and he always tries to ensure that they feel comfortable in the dental chair. Dr. Jarjis plans to continually take courses so that he can excel in all areas of general dentistry.
In his spare time, Dr. Jarjis loves being active whether it is cycling or going for hikes. He enjoys spending time with his family and friends and he would eventually love to travel all over the world.
Dr. Vinh Dao
General Dentist
Dr. Dao was born and raised in France. He moved to the US to complete his undergraduate degree in California before completing his doctor of dental surgery degree at New York University in 2010. He also completed a General Practice Residency where he received further training on Dental Implants, Oral surgery, Fixed Prosthodontics, and other areas of dentistry. Since then, Dr. Dao has been practicing and providing dental services to a wide range of patients in Maine & Ottawa before practicing in the GTA and Waterloo Wellington area. Dr. Dao constantly tries to become even more proficient by learning new techniques through continuing education courses and strives to provide excellent dental care and to make patients comfortable and welcome.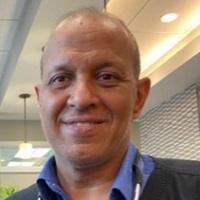 Dr. Ramy Awad
General Dentist
Dr. Ramy Awad is approachable and friendly. He is committed to providing comprehensive patient-centric care. Dr. Ramy attended dental school in Egypt and graduated in 1994. He is a member of the Royal College of Dental Surgeons, the Canadian Dental Association, and the Ontario Dental Association.
Dr. Ramy is passionate about creating beautiful smiles and feels rewarded when his patients are happy with their treatments and comfortable in his care.
When Dr. Ramy isn't expanding his skills in dentistry, he's likely enjoying the company of friends and family. His hobbies include walking and reading.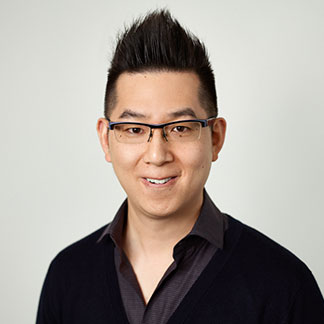 Dr. David Leung
Certified Specialist in Periodontics
Dr. David Leung was born and raised in Toronto, Canada. He attended Upper Canada College for high school and then spent 4 years studying at New York University. He then completed both his dental school and Periodontics Residency at University of Pennsylvania and graduated in 2006. He is happily married and enjoys traveling, watching football and cooking for friends. His passion is to help others with his expertise and restore not only their dentition but also their self-esteem.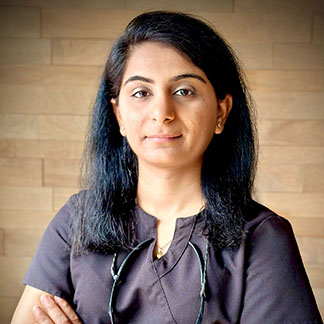 Dr. Nikita Patel
General Dentist
I was born and raised in Gujarat, India where I completed my Bachelor of Dental Surgery (B.D.S) and after completing it, I moved to California, USA where I completed my MBA in Healthcare Administration from California Baptist University. After moving to Ontario, Canada in 2018, I successfully completed The National Dental Examination Board of Canada licensing requirements in 2023. I have a natural ability to get along well with everyone. I am compassionate, patient and overall positive with both adults and children. I am very professional, sincere, and my friendly demeanor puts patients at ease and places confidence in them when discussing treatment options. I am a member of a Canadian Dental Association, Ontario Dental Association and the Royal College of Dental Surgeons. In my spare time, I enjoy spending time with my family, travelling and volunteering in my community.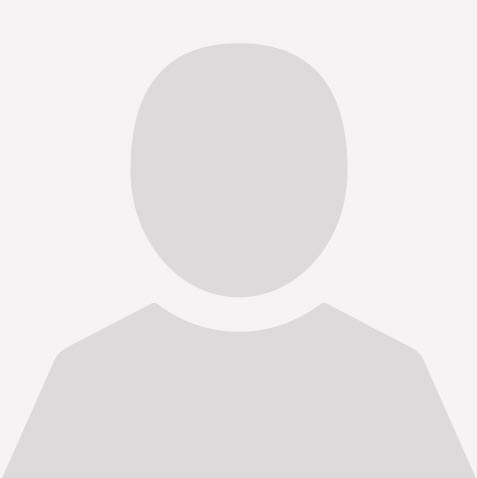 Dr. Gus Spillas
Certified Specialist in Orthodontics
Languages Spoken at Our Clinic
Do you prefer to speak another language other than English? We offer dental appointments in Arabic, Croatian, Farsi, French, German, Greek, Hindi, Ilocano, Italian, Lithuanian, Portuguese, Punjabi, Romanian, Spanish, Tagalog, Ukrainian, and Vietnamese. Just let us know what you prefer when you book with us.
We direct bill insurance and we accept all major credit cards and debit. If you need financing options, please ask our Treatment Coordinator for more information when reviewing any recommended dental treatments.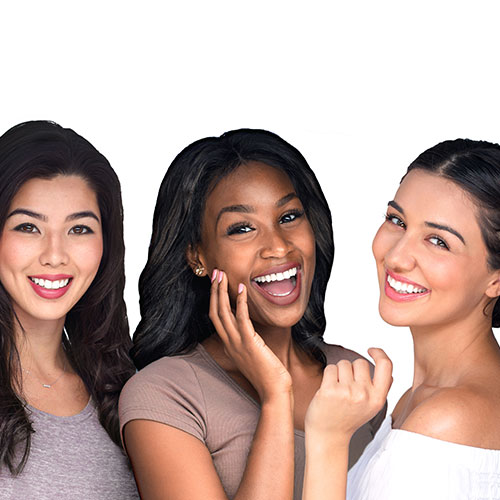 When Was Your Last Visit?
Take Care Of Your Oral Health & Book Your Dental Hygiene Appointment Today