Oral Medicine in Mississauga
Oral medicine specialists work closely to provide oral health care for patients with complex medical situations. This field of dentistry is mainly non-surgical and often relies on small interventions with procedures and medications.
Multidisciplinary Dental Care
Oral medicine specialists are trained to understand oral diseases and how they correspond to large health issues and conditions. In some cases, oral health issues are a result of another health problem. Sometimes, it's the opposite scenario. Oral medicine specialists are trained to find these correlations and prescribe you a health plan that takes both your overall health and oral health into consideration.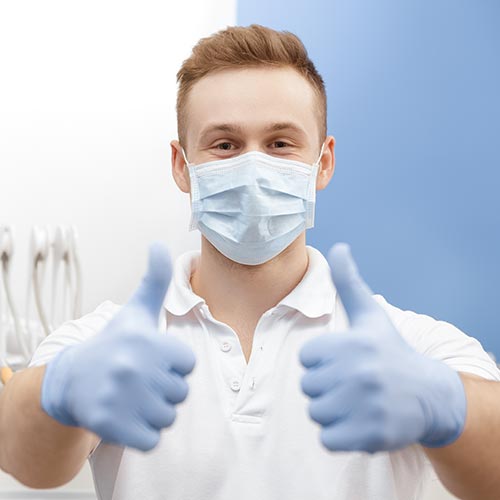 If you are concerned about balancing your medical needs and your dental health needs, our experienced dental team at Square One Dental is here to help you. We'll discuss your complex dental needs and provide a custom-designed oral health plan based on your specific requirements so you can stay healthy.
When Was Your Last Visit?
Book Your Dental Appointment Today